Building Capacity to Meet the Demand for Human Services through Partnerships with Health Care
RECORDED WEBINAR
Original Air Date - June 18 from 2-3p.m. CT
As hospitals and clinics increase screenings around the social determinants of health, referrals to organizations that provide services to address these needs also will increase. However, questions remain about the ability of nonprofits and other community resources to absorb these increased referrals for services. In this webinar, a team with Visible Network Labs will share what they have learned about the nonprofit sector's ability to respond to growing demand through data analysis, a review of models, and case studies. Designed for local leaders, this presentation will also describe practical strategies for assessing capacity, strengthening partnerships, and integrating services and systems to improve health outcomes. Presenters will give real-world examples of how social sector leaders are assessing their community's capacity and finding innovative solutions to meet local needs.
Community-based health and human services are still undervalued relative to hospitals and health systems. In this webinar, you will learn concrete steps to bring nonprofit capacity to the forefront of local conversations to work toward policy and funding mechanisms to support this important role.
Based on a recent study funded by Systems for Action, part of the Robert Wood Johnson Foundation, this workshop will describe strategies for taking a systems approach to assessing your local nonprofit sector and building its capacity. Learn more about how to document your community's existing capacity and prioritize community investments through a systematic, data-driven approach.
Learning Objectives
Strategies to assess the carrying capacity of their local nonprofit sector

Opportunities and challenges for strengthening local partnerships and integrating services and systems to improve health outcomes
Presenters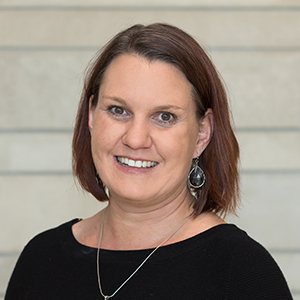 Danielle Varda
CEO
Visible Network Labs
Associate Professor and Co-Director of the Center on Network Science
University of Colorado Denver
Danielle Varda is the CEO of Visible Network Labs, an associate professor at the University of Colorado Denver's School of Public Affairs, and the co-director of the university's Center on Network Science. She is a scientist turned startup founder, with a combination of 20 years as a network scientist studying health and public health systems, social connectedness, its connection to well-being and health outcomes.
Her three years as a RAND corporation policy scientist, 11 years as a tenured professor at the University of Colorado Denver, a successful launch and scaling of the Center on Network Science, and development of the PARTNER network data and learning platform all came together in one big idea to launch Visible Network Labs as a startup social enterprise. She has published over 30 peer-reviewed papers on social networks and health and well-being outcomes, is a regular trainer and keynote speaker on data-driven network strategies, and has led dozens of past and ongoing systems studies. Her proudest accomplishment is her role as the mother of three spirited girls.
Katie Edwards
Executive Director
The Nonprofit Centers Network
Katie Edwards is the executive director of The Nonprofit Centers Network (NCN), a national network of 170 nonprofit shared space centers that encompass over 3,300 nonprofits who locate together for improved impact and greater collaboration and reduced operating costs. Prior to joining NCN, she received her master's in public administration with an emphasis in nonprofit management from Indiana University. She has researched and participated in the shared space sector for seven years, authoring several practitioner-focused publications. Edwards is responsible for managing community relationships and configuring products that will focus on translating the research for use by the shared space nonprofit community.

Kameron Hodgens
Executive Director/CEO
Glasser Schoenbaum Human Services Center
Kameron Hodgens is the executive director/CEO of the Glasser Schoenbaum Human Services Center. Hodgens has a doctorate in lifespan developmental psychology from the University of Alabama at Birmingham. In 2007, she became the vice president of programs and services at Easter Seals Southwest Florida. In October 2014, she joined The Glasser Schoenbaum Human Services Center as the executive Director/CEO. Hodgens is the local lead for the case study in the Sarasota, Florida, site.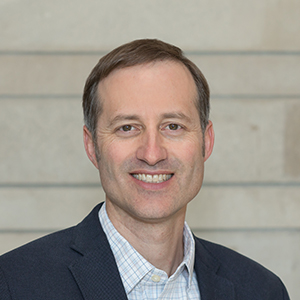 Todd Ely
Associate Professor
University of Colorado Denver's School of Public Affairs
Todd Ely is an associate professor in the School of Public Affairs at the University of Colorado Denver, where he directs the Center for Local Government Research and Training. His research focuses on the financing of state and local public services, education finance, and public and nonprofit financial management. His research has been supported by the American Educational Research Association, Colorado Evaluation and Action Lab, Ford Foundation, and the Governmental Accounting Standards Board. Ely recently co-authored Essentials of Public Service, an introductory public administration textbook. He received his doctorate from the Robert F. Wagner Graduate School of Public Service at New York University.